«A mysterious darkness» shrouds the death of this «unusual beauty,» the Fränkische Tagespost newspaper reported two days after the body of Angela Maria Raubal was discovered in Adolf Hitler's apartment in Munich.
Called Geli, short for Angela, she was Hitler's half-niece and, according to the Nazi leader's respected German biographer Joachim Fest, «his great love, a taboo love.»
Although the precise physical nature of that «love» has been hotly debated among historians, few doubt that it was, as historian William Shirer put it, «the only truly profound love affair of his life.»
But on September 19, 1931, Geli was found dead in her bedroom in Hitler's apartment in Munich, Germany.
She was discovered in a pool of her own blood with a gunshot wound to the chest with her uncle's gun at her side.
There was never an investigation, not even an autopsy, which, instead of quelling rumours, encouraged them, fueling an enigma that, 9 decades later, remains unsolved.
It was not known – and probably never will be known – the degree of Hitler's guilt in what happened, but it did affect him deeply.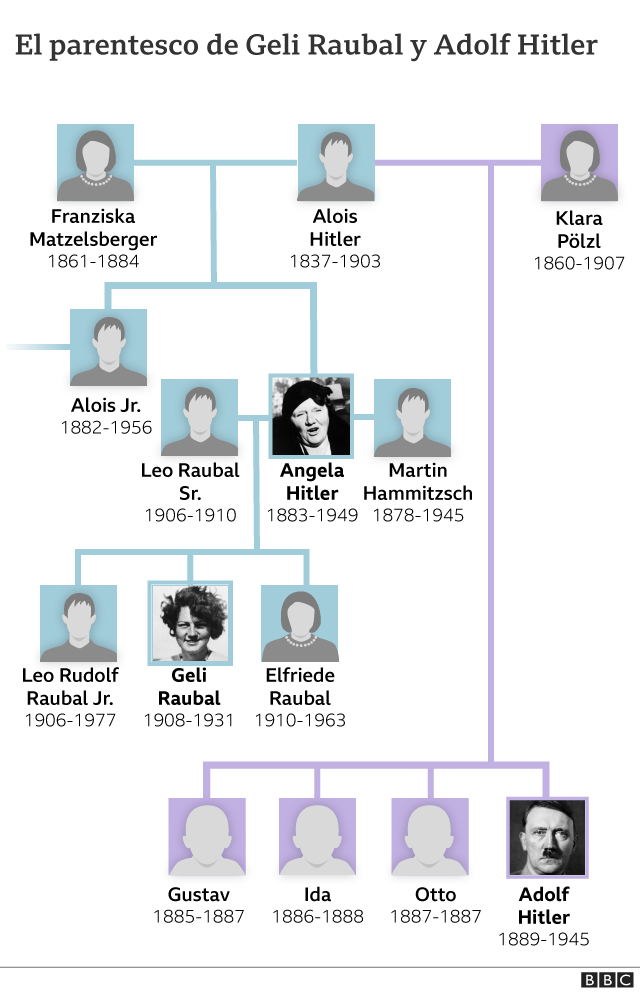 After the death of his niece, he fell into a deep depression, almost comatose, several close friends reported. They had to watch him because he talked about taking his life.
It was said that this was when she became a vegetarian because seeing meat reminded her that she was a corpse.
And when he recovered, he ordered Geli's bedroom to be sealed and kept it as a shrine that he filled with flowers.
» Geli's death had such a devastating effect on Hitler that…it changed his relationship with all the other people ,» Hermann Göring, the second most important man in Nazi Germany, commented at the Nuremberg trials.
Heinrich Hoffmann, photographer and close friend of the Führer, went further.
For him, if Geli hadn't died, things might have been different. With her death, he told her, » the seeds of inhumanity began to sprout inside Hitler .»
Who was that woman who left such a mark on one of the most infamous characters in history?
Uncle Alf
Geli came fully into Hitler's life when she was 17 and he was 36, as his «Uncle Alf» invited his mother, Angela, who worked as a housekeeper in Vienna, to go do the same but on her own. house in Munich.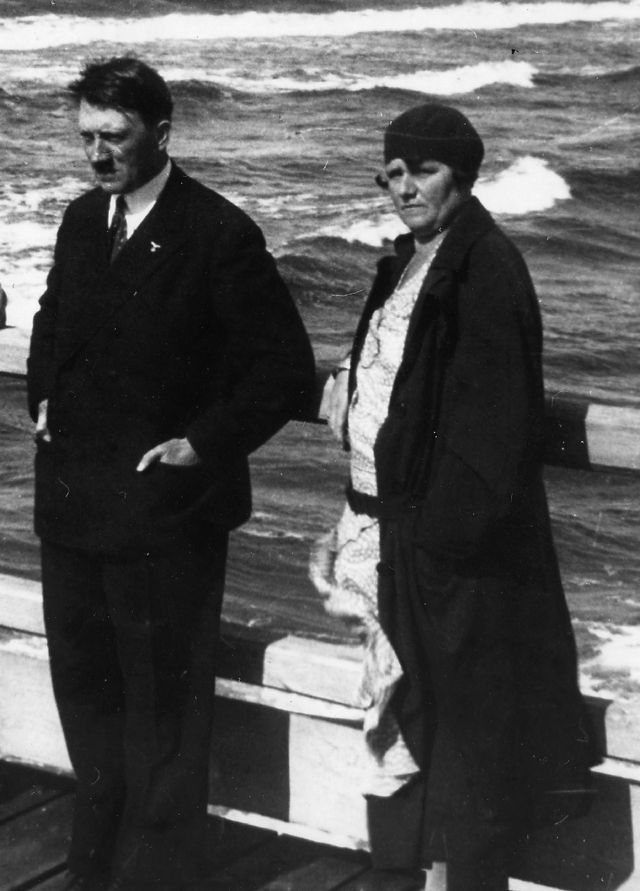 Soon, the already leader of the National Socialist party  fell at the feet of his niece , whom he described as an «unusual beauty.»
Geli made her behave «like a man in love» who was «following her very closely» like a «lovesick teenager,» according to businessman Ernst Hanfstaengl, a longtime close friend and collaborator of Hitler.
Konrad Heiden, one of the first and most respected journalists to chronicle Hitler, recounted that he would walk her around towns «showing her how 'Uncle Alf' could charm the masses.»
But she was not far behind.
«She is a tall, handsome adolescent, always cheerful and as clever with words as her uncle ,» wrote Rudolf Hess, who would become the Führer's lieutenant, in 1927. «Even he can hardly compete with her wit.»
In Munich. he paraded on her arm, taking her to cafes, social gatherings, and shows, paying for her singing lessons with the dream of one day seeing her play one of the heroines in her beloved Wagnerian operas.
And the more his power and fortune increased, the more the relationship became stronger.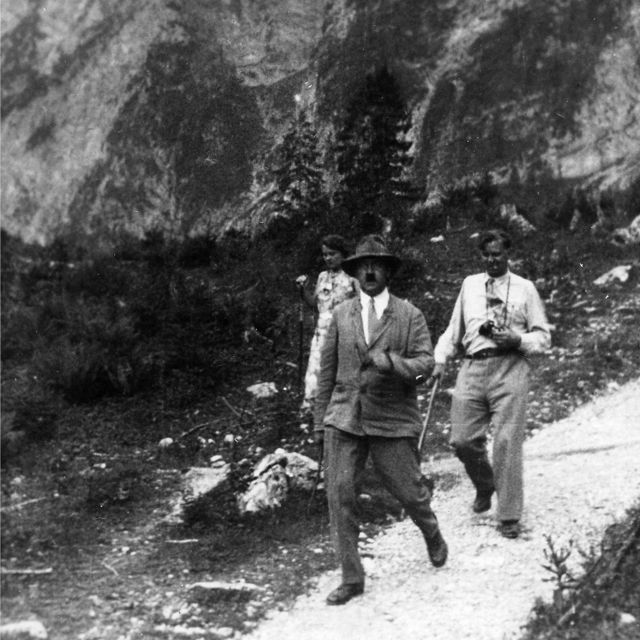 When Hitler moved into his luxurious apartment on Munich's fashionable Prinzregentenplatz, he asked Angela to move into his largest house, his Berghof villa in Berchtesgaden, but Geli stayed  with him, in one of the 9 bedrooms .
By then, the girl was 21 years old and had gone from being the daughter of a domestic servant to the queen at the court of what was described as «the king of Munich», something that provoked admiration and envy.
Charm
«Very occasionally a woman was admitted to our inner circle,» Hoffmann recalled, «but she was never allowed to become the center of it, and she had to remain seen but not heard… Occasionally she might take a small part in conversation, but he was never allowed to defend a point of view or contradict Hitler».
Not even Eva Braun, one of Hoffmann's employees whom Hitler had first met in the autumn of 1929, would later be the exception, despite their long relationship.
"To him," the photographer remarked, "she was just an attractive little thing, in which, despite her inconsequential, feather-brained outlook, or perhaps just because of it, he found the kind of relaxation and rest he sought. .. But never, in voice, look or gesture, did he behave in a way that suggested a deeper interest in her.»
With his niece, everything was different .
«When Geli was at the table, everything revolved around her,» Hoffmann wrote, «and Hitler never tried to dominate the conversation.
«Geli was a magician. Thanks to her natural forms, totally free of coquetry, her mere presence put everyone present in the best of spirits. Everyone  recited  about  her, especially her uncle, Adolf or  Hitler .»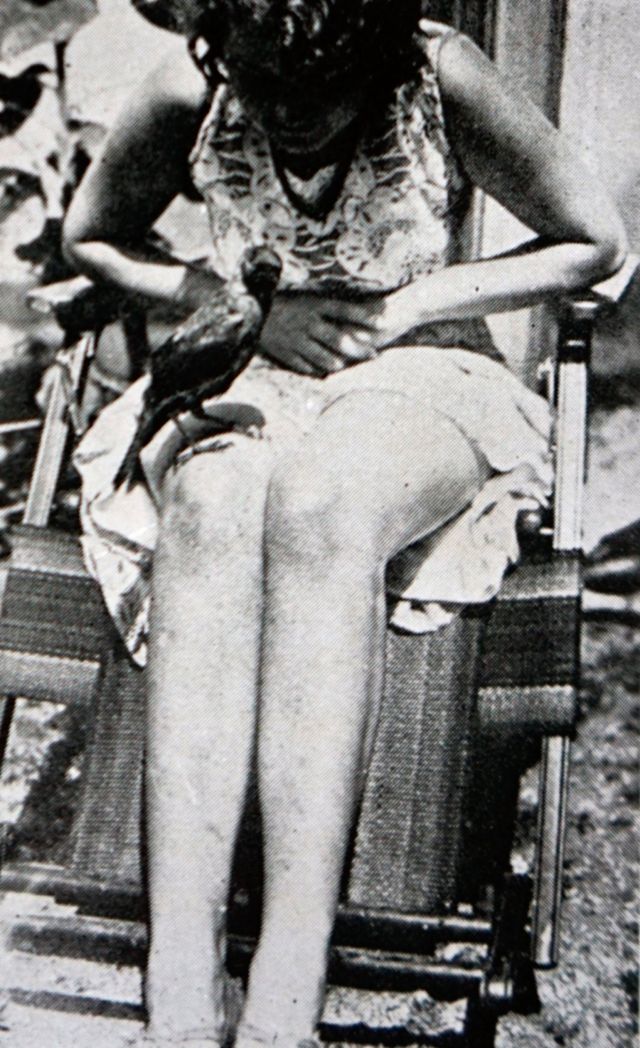 Not all .
Hanfstaengl called her «an empty-headed little whore, with the coarse flower type of a servant girl».
He added that although she lived «perfectly content to preen in her fine clothes, she certainly  never gave any impression of reciprocating Hitler's twisted cutenesses .»
But few seemed to share that aversion.
Although Geli's friend Henrietta Hoffmann, daughter of Hitler's photographer, noted that «she was rough, provocative and a bit of a quarrelsome», she was also described as «tall, cheerful and self-assured».
«The photos did not do her charm justice. None of the photos my father took captured her.»
«Geli looks more like a girl,» Patrick Hitler, the son of Adolf's brother Alois Hitler, said after the war.
«You couldn't say she was exactly pretty, but  she had great natural charm . She used to go without a hat and wore very simple clothes, pleated skirts and white blouses. No jewelry except a gold swastika given to her by Uncle Adolf, whom she called Uncle Alf.»
To Emil Maurice, Hitler's chauffeur, she was «a princess, her big eyes were a poem and she had magnificent hair… people in the street turned around,» he told Nerin E. Gun, author of «Eva Braun: Hitler's Mistress».
And it is precisely an episode with Maurice that seems to give a clue to another aspect of their relationship.
Golden cage?
With a character as loved and hated as Hitler, it's hard to know which of what was said was true.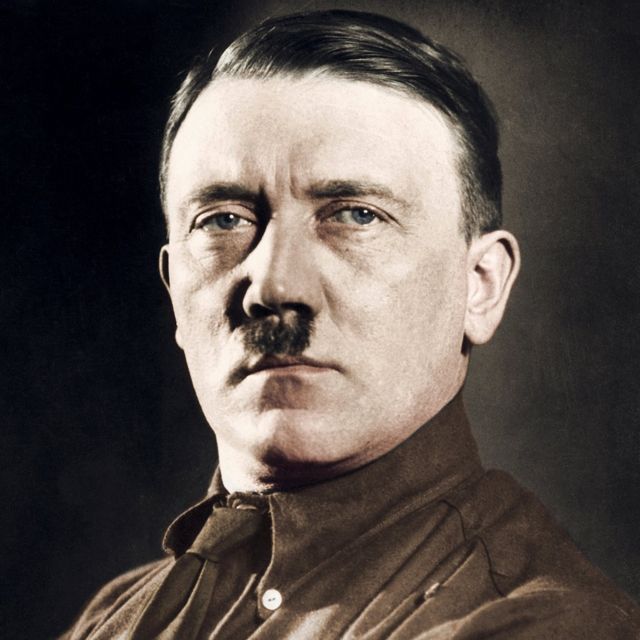 But various sources indicate that while the future emperor of the Nazi empire liked to display his niece for admiration, he was consumed by what early Hitler biographer Allan Bullock called a  »  jealous possession . «
Hoffman quotes Hitler in his book «Hitler Was My Friend» (1955) as saying: «I am so concerned about Geli's future that I feel I must watch over her.
«I love Geli and I could marry her. But you know where I stand. I want to remain single. So I retain the right to influence her circle of friends until I find the right man.»
» What Geli sees as compulsion is simply prudence. I want to keep it from falling into the wrong hands . «
According to Henriette, Geli became more and more indifferent towards Hitler while he became more and more passionate about her.
And she fell in love with one such unsuitable: Maurice, who in turn admitted to having «fallen madly in love» with Geli.
According to what she said, her friend told her that she no longer wanted to be loved by Hitler and preferred her relationship with the driver: «Being loved is boring, but loving a man, you know, loving him, that's what life is about. And when you can To love and be loved at the same time is paradise.»
When Hitler found out, he violently rejected the idea of ​​their engagement, at least for a while, according to a December 1928 letter from Geli.
» Uncle Adolf insists that we wait two years , think about it, Emil, two whole years of only being able to kiss from time to time and always having Uncle Adolf in charge, I can only give you my love and be unconditionally faithful. I love you infinitely much.»
Maurice was fired.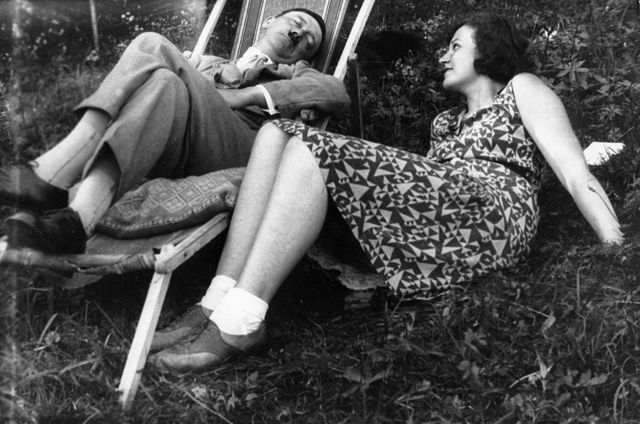 Geli continued to receive affection from Hitler, although it is not known what form that affection took in private.
But many close friends agree that it was increasingly evident that for her neither the luxuries nor her public celebrity compensated for the oppression of her confinement.
And that in the last months of his life, he was making desperate efforts to escape.
The last day
Friday, September 18, 91 years ago, was Geli's last day of life.
Both Uncle Alf and his niece had plans to travel.
Hitler had a rally Saturday night in Hamburg to kick off his upcoming presidential campaign.
Geli wanted to go to Vienna. Some say that she forever .
Almost all the sources, with the exception of Hitler, assure that they had a serious fight because he ordered her to stay at home during his absence.
At some point, she locked herself in her room.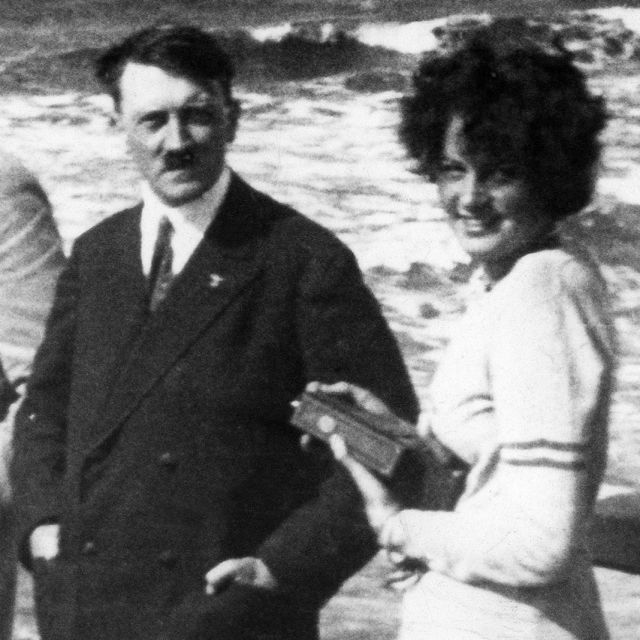 His last known act was to start writing a letter, which read: «When I go to Vienna, I hope that very soon, we will drive to Semmering and…».
He didn't finish the first sentence. She didn't even write the last word in full: 'y' in German is ' und ' and she only managed to write ' un '.
It became one of the pieces of the eternally incomplete puzzle.
After she was found dead the next day,  it was said that she had committed suicide .
Why did you suspend your writing at that time? And above all, why would someone about to take their own life write something so optimistic?
It was also said to have been an accident , the version of events preferred by Hitler, who, terrified that the scandal would put an abrupt end to his claims to power, wrote to the Münchner Post:
It is not true that I was having fights over and over again with my niece [Geli] Raubal and that we had a substantial fight on Friday or any time before that.

It is not true that I was decidedly against her going to Vienna.

It is not true that she was going to get engaged in Vienna or that I was against an engagement.

True, my niece was tormented with concern that she was not yet fit for her public appearance.

She wanted to go to Vienna to have her voice checked once more by a voice teacher.

It is not true that I left my apartment on September 18 after a fierce fight.

There were no fights, no emotions, when I left my apartment that day.
There are a dizzying number  of  conflicting accounts of what happened .
They include everything from when Himmler, the new head of the SS, visited her and convinced her to commit suicide for having betrayed her Führer until it was Hitler himself who led her to do it because she was pregnant by a Jewish lover or that he himself he murdered her
The only thing that is known for certain is that sometime between the evening of September 18 and the morning of September 19, 23-year-old Geli Raubal was shot.
A month later, Joseph Goebbels, who would become the Third Reich's Minister for Public Enlightenment and Propaganda, commented after a conversation with Hitler that he «talked about Geli. He loved her very much. He had tears in his eyes…
» This man, at the pinnacle of success, has no personal happiness .»
Hitler also told his adviser and confidante Otto Wagener that he missed her very much: «Her cheerful laughter was always a real joy, and her harmless chatter was great fun.»
However he added: «Now I am completely free, internally and externally. Now I belong only to the German people and to my mission.»
What neither Goebbels nor Wagener knew was that  shortly after their niece's death, Hitler had intensified his relationship with a woman who would play the biggest role in his life other than his mother: Eva Braun .
SOURCE: https://www.bbc.com/mundo/noticias-62471334